Greenhouses
are a staple of English gardens and an aspiration for all serious home-growers. But how do greenhouses work and what benefits do they provide for your plants and vegetables?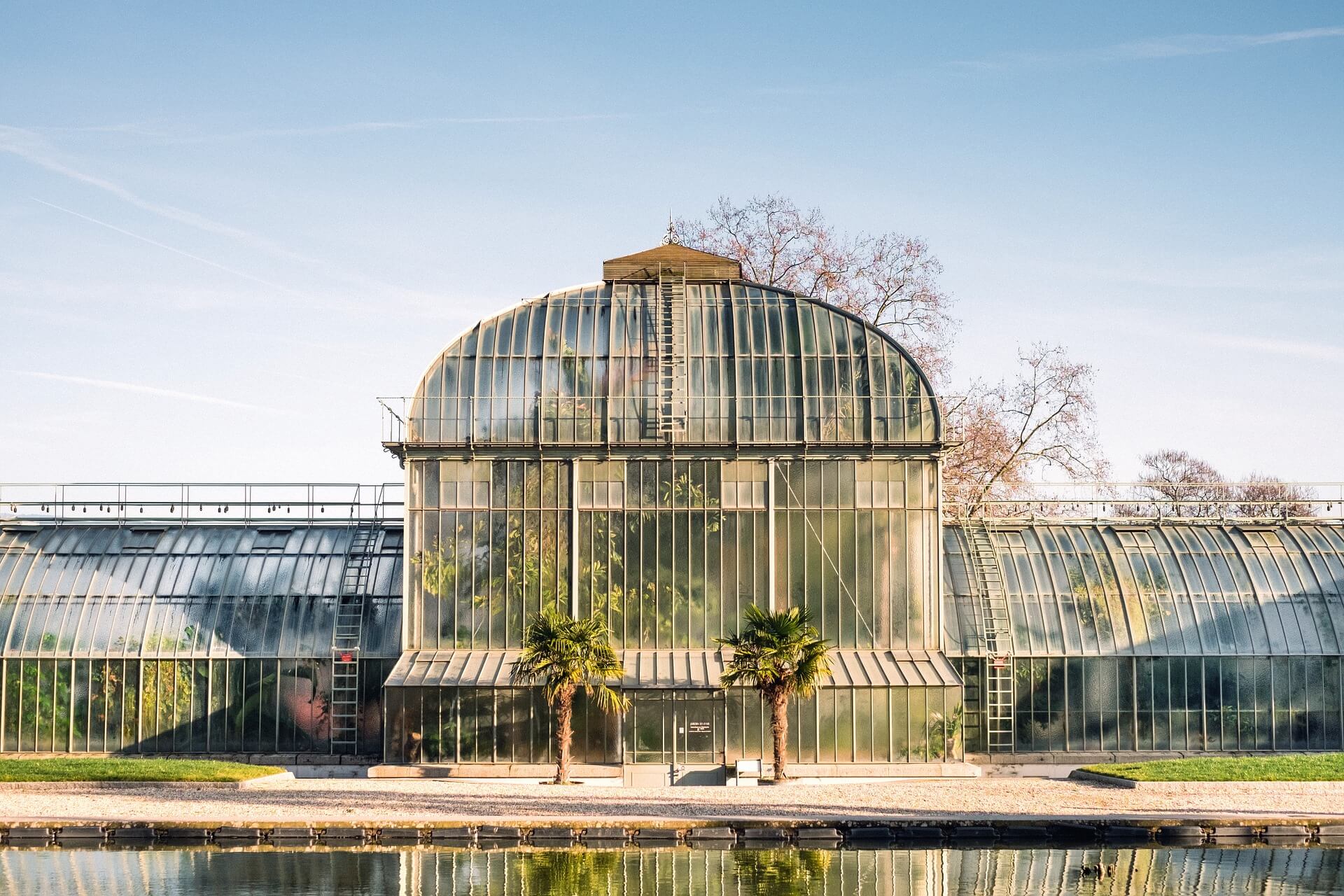 What is a greenhouse?
A greenhouse is an external structure for growing plants, primarily made of a transparent material like glass or polycarbonate panels. They're used in professional agriculture for growing huge volumes of crops, as well as by enthusiasts in their own back gardens. Inside you get a stable, warm environment that makes cultivating fruit and vegetables much easier throughout the year.
How do greenhouses work?
Greenhouses work by letting in as much light as possible then trapping this as thermal energy. The transparent walls and roof of the greenhouse allow all the visible rays of sunlight to pass through. This light heats up the air and objects (like the plants and soil) inside the greenhouse. But the glass also acts as an insulator, so this heat is locked inside the structure, keeping the temperatures warm all through the day. Greenhouses are great at moderating a stable temperature. Matter within the greenhouse like soil and water absorb the thermal energy from sunlight and release it slowly, so they keep the greenhouse warm even after the sun sets. If the greenhouse contains lots of soil, the iron content within this has high enough thermal mass to regulate the temperature in this way with gradual heating and cooling throughout the day. Since the greenhouse is a closed structure, there is no breeze to disperse the warm air. So the temperature remains constant, generally much warmer than the cold snaps we face outside, and your plants stay happy. They get all the sunlight they need to grow healthily and are sheltered from any harsh weather.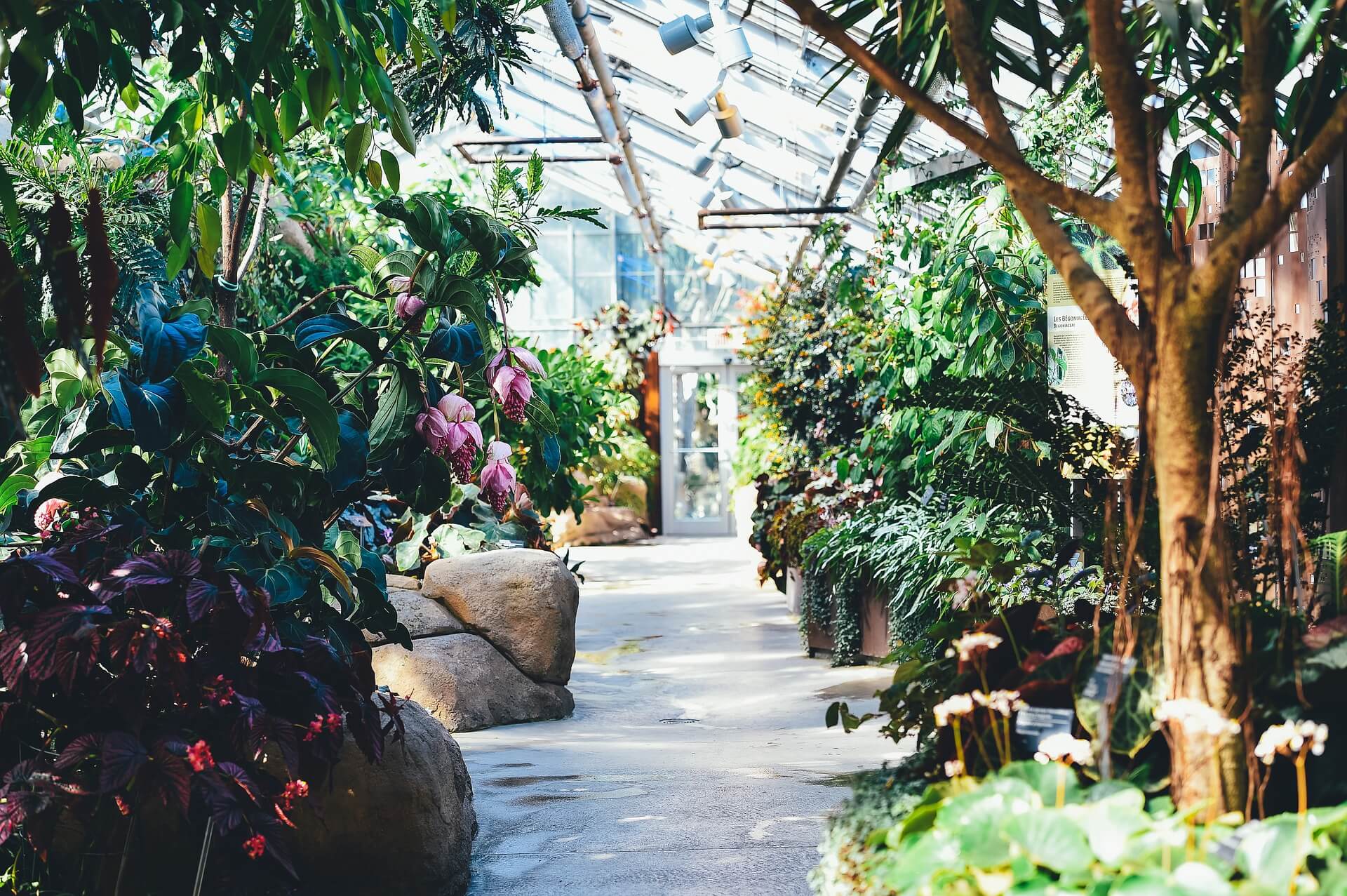 What are greenhouses used for?
Greenhouses effectively allow you to cheat the weather. In Britain we often have unreliable seasons at best, with cold winters and short summers. With a greenhouse you can extend the growing season - for example by sowing seeds earlier and growing vegetables like French beans and cucumbers for most of the year. Outside they would get too cold, but in the greenhouse they are protected. The warmer environment in the greenhouse also means you can grow plants maladapted to our climate. Exotic species, such as melons and sweet potatoes, can thrive under the hot glass and delicate plants that would normally die in the winter frosts can be kept safe.
What are the benefits of having a greenhouse?
You can extend the growing season.
You can keep crops safe from pests within the physical structure, and so minimise the use of chemical pesticides you need to spray on produce.
You will protect plants from excessive temperatures (both cold and hot) and extreme variations in weather.
A greenhouse offers protection from strong winds which can damage delicate plants.
Shelter from rain and snow allows you to manually regulate how much water each plant is getting. This can be made easier with irrigation systems.
Temperatures can also be regulated with ventilation systems like auto vents to open windows and let air in, or shading to reduce light getting in during the peak of summer.
You can grow plants that wouldn't normally survive in your climate.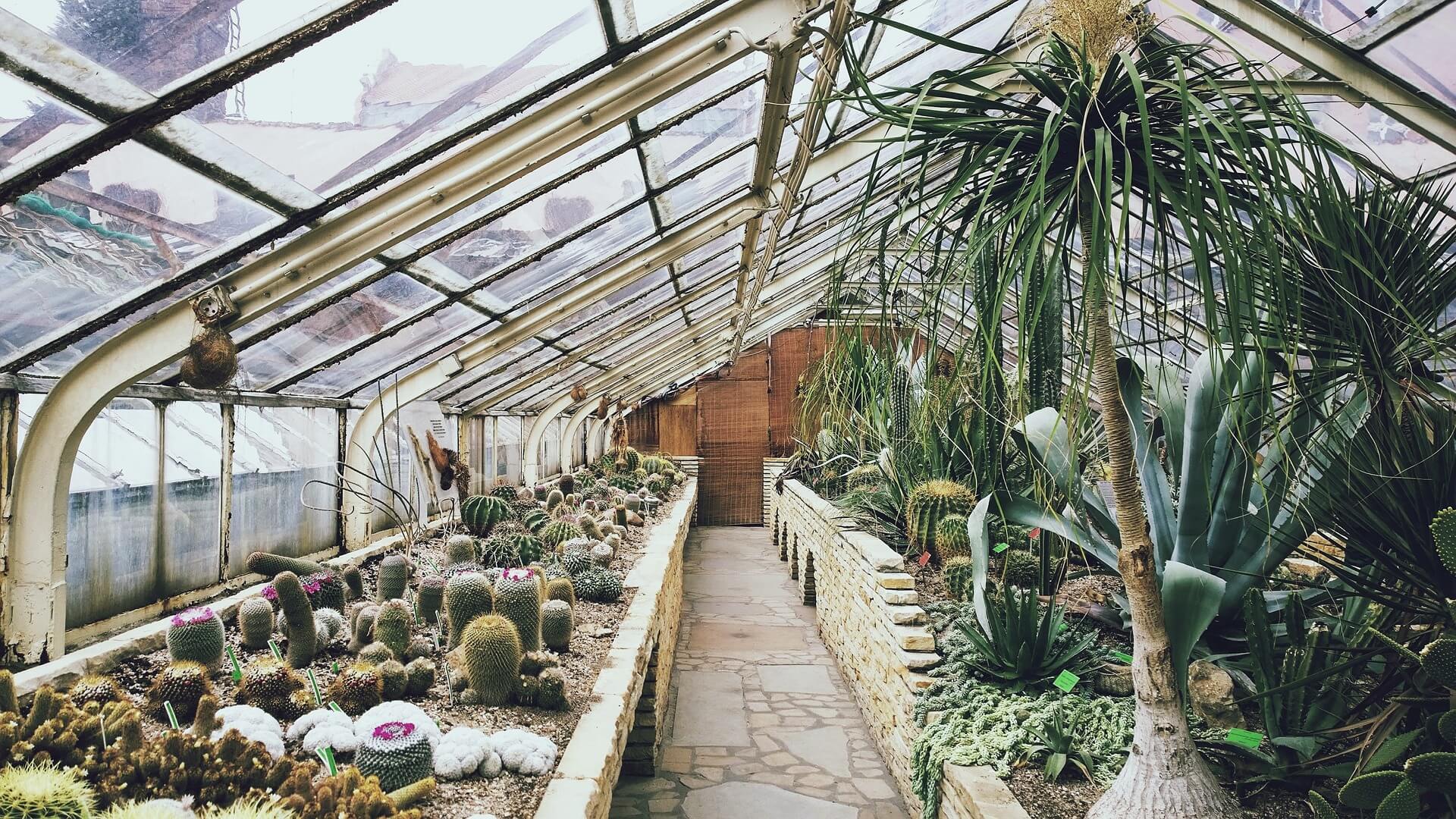 Tips for keeping plants healthy in a greenhouse
While your plants will be kept warm and protected from the elements, you need to make sure they still get all that they need. Since they won't receive water naturally from rain, you must remember to water regularly or set up an irrigation system to do this for you. It's also worth setting up greenhouse guttering and a waterbutt to harvest rain falling on the roof. During the summer months, the greenhouse can sometimes get too hot, which isn't healthy for everything growing. So be sure to open a window or door if it gets too stuffy. You can also use a ventilation system like louvre windows or automatic vent arms to manage this for you. If excessive sunlight is causing the greenhouse to heat up uncontrollably, then hanging or spraying temporary shading on the roof windows can alleviate this. Your greenhouse will also need taking care of to make sure it's at its best year after year. This includes things like an annual deep clean, sterilising pots and checking for damage. You can read more in our
greenhouse maintenance guide
. Also make sure that you keep on top of
pest control in your greenhouse
.
Different types of greenhouse
Thankfully there's not just one type of greenhouse to satisfy all gardeners. If you have space, then it's worth getting the biggest
freestanding greenhouse
you can to maximise your growing area. But if space is limited then you can get a
lean-to greenhouse
attached to the side of your house, which offers the same robust frame and panels. For allotments and patio gardening,
mini greenhouses
and
cold frames
provide very compact space for crops, and can be portable too. Read more about
how to choose your greenhouse
.
-
So we hope you now have a better understanding of how greenhouses work and why they're such an invaluable treat for hobby gardeners and pros alike. If you're interested in buying one for yourself, Primrose has a great range of
high quality greenhouses
available.
-
George works in the Primrose marketing team. As a lover of all things filmic, he also gets involved with our TV ads and web videos. George's idea of the perfect time in the garden is a long afternoon sitting in the shade with a good book. A cool breeze, peace and quiet... But of course, he's usually disturbed by his energetic wire fox terrier, Poppy! He writes about his misadventures in repotting plants and new discoveries about cat repellers.
See all of George's posts.