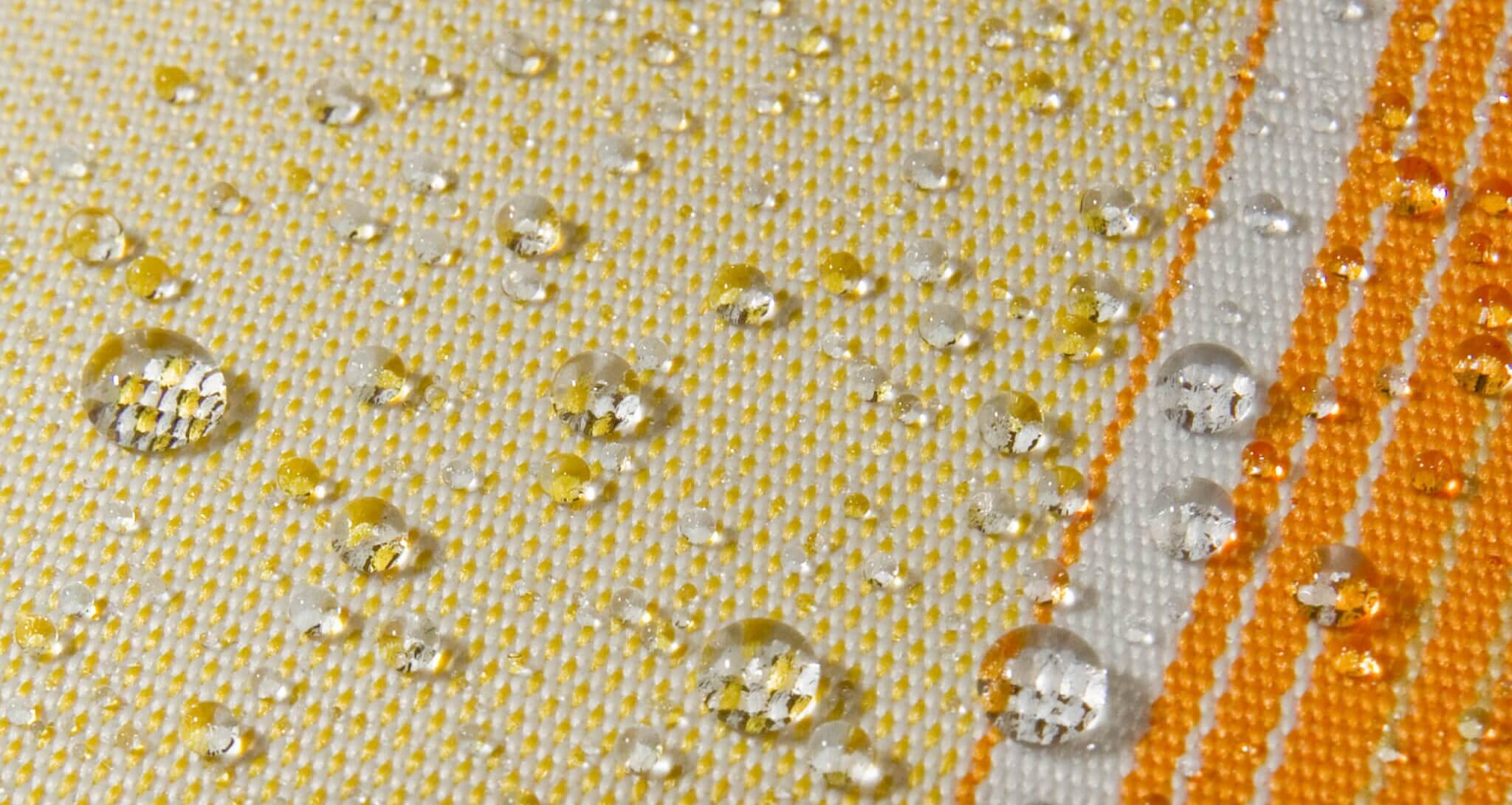 Once an awning has been installed, most homeowners are keen to leave it up all year round. The main thing that could cause an issue if the awning is left outside all the time is weather and the damage this can potentially cause. So can awnings stay outside all year? The simple answer is usually yes, depending on how the awning retracts and the extremity of your local weather.
Which types of awning can be left outside?
When an awning is left retracted outdoors, it will still be subjected to wind and rain. Standard and half cassette models leave the canopy material partially open to the elements, so their durability will depend on the fabric being waterproof. For extra protection, the casing can be covered with a
storage bag
to ensure no rain gets in. Full cassette awnings are fully sealed when wound back, so these are perfectly prepared for being left outside all year. Awnings should never be left open in extreme weather like heavy rain or strong winds as the arms may snap or the fabric rip. If you leave your awning open unattended, you can use an
automatic sensor
 to retract the awning when it detects excessive rain or wind. Note that these will only work for electric awnings, so with manual ones you will need to keep an eye on them.
Can awnings be used in the rain?
The great thing about awnings is the way they transform your patio into a much more usable space when the sun becomes too strong, but with the changeable UK weather it's nice to be able to stay under them for the occasional shower. Awnings can be left open in light rain as long as the fabric is waterproof.
Primrose Awnings
 are made from 300 gsm acrylic or polyester material which is waterproof tested, so is fine in a spot of rain. If you are going to leave your awning open in the drizzle you should be aware of the pitch. In order for the water to run off, the awning must be sloped at a minimum of 14 degrees. Otherwise rainwater can pool in the centre of the canopy and the weight of it risks tearing the fabric. If you wind in an awning during the rain, remember to unwind it fully during the next sunny day to let the material dry off completely. Most awning fabrics are treated to prevent rot, so should be fine stored damp for a little while. Another consideration is the wind, which often accompanies a downpour. Wind can be even more harmful to the awning structure and fixings so make sure not to leave it open if it is too windy. The general rule is if it's too breezy to sit outside then the awning should be retracted.
If you need any further advice about choosing your awning, where to install it or how to look after it, please get in touch!
-
George works in the Primrose marketing team. As a lover of all things filmic, he also gets involved with our TV ads and web videos. George's idea of the perfect time in the garden is a long afternoon sitting in the shade with a good book. A cool breeze, peace and quiet... But of course, he's usually disturbed by his energetic wire fox terrier, Poppy! He writes about his misadventures in repotting plants and new discoveries about cat repellers.
See all of George's posts.